Free eBooks – Surviving The Evacuation Series – Books 1-3 by Frank Tayell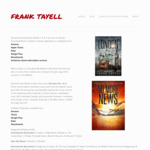 Books 1-3 available for free in Kindle Format, iTunes, Play Store, and more.
I also found Book 0.5 and some of the audio books were free on Amazon.
I haven't read them yet but looks like they have decent reviews.
Enjoy!