[eBook] 24 Free Gaming Related PDF Books & Magazines from Retro Fusion Books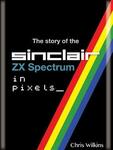 24 free PDFs of various Fusion retro publications available for Easter. ZX Spectrum, Amiga and Commodore titles.
I am aware that some have been free before but additional titles have been added.
Loads of enjoyment for oldies like me!